Best Hair Transplant Surgeon in Islamabad
Get Ready For Appointment
We Are Ready to Serve Your Skin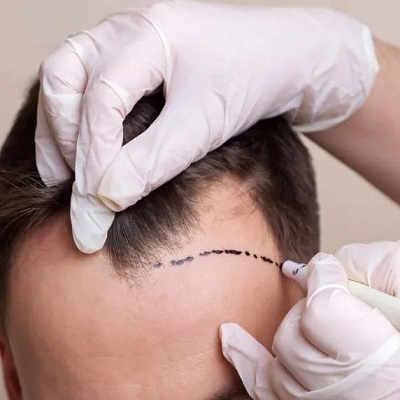 Hair Transplant in Islamabad:
Are you worried about losing your hairline, or is your hair loss shattering your confidence? Please don't fret; I have a great solution for you! Best Hair Transplant in Islamabad. We are bringing your hairline back and your self-esteem and self-confidence, too. Highly competent surgeons in Islamabad, a city known for its attention to detail and dedication to quality, can restore your hair and self-esteem.
Moreover, increasing Acceptance of Hair Transplantation In recent years, the hair transplantation field in Islamabad, Pakistan, has seen tremendous expansion and evolution. This booming city has also become a destination for people looking for hair restoration procedures due to its first-rate medical facilities and growing community of knowledgeable hair transplant specialists. Patients are learning about the extraordinary quality of hair transplant surgeries available in Islamabad from all around Pakistan and beyond.
What are Hair Transplants?
A hair transplant is known as an aesthetic or cosmetic surgery. The process involves carefully plucking healthy hair roots from the back or sides of the head and transplanting them to areas with receding or thinning hair.
When to Visit a Doctor for Hair Loss Treatment:
Hair loss or baldness is a worldwide issue. There are many causes of hair loss, and It is normal to lose some hair daily, but excessive hair loss or unexpected changes in hair thickness or texture may suggest a medical condition. When you detect persistent or severe hair loss, see a doctor.
Consult your doctor for hair loss in these situations:
Sudden or Severe Hair Loss: High hair loss is concerning. This may indicate alopecia areata or another health issue.
Receding Hairline: Rapidly receding hairlines may indicate male or female pattern baldness. Talk to a doctor about treatment choices.
Thinning Hair: If your hair is thinning, especially over time, seek professional help.
Bald Patches: Small or big bald patches or full hair loss require medical attention. This may indicate alopecia areata or fungal infections.
Itchy or Painful Scalp: Dermatologists should treat persistent scalp itching, pain, or discomfort. These symptoms can accompany scalp infections and dermatitis.
Hair Loss in Women: Women with hair loss should see a doctor, especially if it damages the crown or volume. Hormones, genetics, and medical problems can cause female hair loss.
Hair Loss After Pregnancy: Some hair loss is normal, but severe or prolonged shedding may require medical treatment.
Hair Loss Due to Medications or Treatments: Medications or treatments cause hair loss: Chemotherapy can cause hair loss. Discuss your concerns with your doctor, who may suggest solutions.
Hair Loss with Other Symptoms: Fatigue, unexplained weight fluctuations, or skin or nail abnormalities may indicate a medical condition. See a doctor to rule out health issues.
Family History of Hair Loss: If you are worried about your hair, a doctor can help you understand your risk and find preventive solutions.
Lack of Regrowth: If home cures and over-the-counter therapies fail, see a doctor for a professional diagnosis and individualized treatment.
Remember that genetics, hormones, nutrition, and medical problems can all affect hair loss. However, only an expert dermatologist or trichologist can diagnose and cure hair loss. Early hair loss treatment often works better.
The Best Hair Transplant Surgeon in Islamabad:
The great news for the residents of Islamabad, Rawalpindi, and surrounding areas and also for the whole of Pakistan is that Dynamic Clinic Islamabad has the two best hair transplant surgeons, Dr. Naveed Azhar and Dr. Shahnaz Muazzam, to give you all up to the mark results for your hair transplantation.
Our hair transplant surgeons at Dynamic Clinic are pioneers in hair transplant, serving the people for decades. Moreover, we use advanced technology and international standards to get awesome results and enhance patient experience. Our surgeons have changed the revolutionized the perception of hair transplants in Pakistan. Their dedication to quality and innovation makes them specialists in the sector. They have made a significant name in hair restoration with state-of-the-art surgical techniques and top-tier equipment.
Dr. Naveed Azhar:
Dr. Naveed Azhar, a renowned Plastic Surgeon and Hair Transplant Specialist in Islamabad, has a strong medical background, including MBBS, MRCS, MCPS, and FCPS in Plastic Surgery. He is a prominent member of the Royal College of Surgeons of Edinburgh and the Pakistan Association of Plastic Surgeons member.
Dr. Naveed's expertise lies in a wide range of hair restoration and transplant treatments, including Follicular Unit Extraction (FUE), Follicular Unit Transplant (FUT), Scalp Reduction and Flap Surgery, and advanced techniques like Laser-assisted Grafting, Tissue Expansion, and Robotic Hair Restoration. He specializes in microneedling, Corticosteroid Injections, Platelet-rich Plasma therapies, and Prescription Medication Treatment. His versatility extends to reconstructive, cosmetic, and corrective surgeries and cosmetic procedures like facelifts, browlifts, blepharoplasty, rhinoplasty, Botox, liposuction, and breast augmentation.
Dr. Shahnaz Muazzam:
Dr. Shahnaz Muazzam is a highly experienced Plastic Surgeon and Hair Transplant Specialist with a strong academic background. She is a member of several medical associations and is committed to excellence. Dr. Shahnaz offers a range of services, including Follicular Unit Extraction, Follicular Unit Transplant, Scalp Reduction, Flap Surgery, Laser-assisted Grafting, Tissue Expansion, and Robotic Hair Restoration.
She is an expert in Microneedling, Corticosteroid Injections, Platelet-rich Plasma treatments, and Prescription Medication regimens. In addition, alternatives to transplantation, such as Wigs and Concealers and Direct Hair Implantation, are also her expertise. With a 100% success rate in hair transplantations, Dr. Shahnaz Muazzam is the Best Female Hair Transplant Surgeon in Islamabad.
Why Choose Us for a Hair Transplant in Islamabad?
Hair transplantation is more than surgery, so you must be cautious when choosing your hair transplant solution. We have a trusted solution for you.
Following are a few points because someone should choose us for Hair Transplant Surgery
Our team of experienced hair transplant specialists in Islamabad offers a unique and personalized approach to hair transplants.
We combine art and science to create natural and aesthetically pleasing results.
Our procedures have minimal downtime, allowing you to return to your daily routine within days.
We use advanced techniques like Follicular Unit Extraction (FUE) and Follicular Unit Transplant (FUT) to achieve minimal scarring.
Our focus is on self-confidence, as a successful hair transplant boosts your confidence and positively impacts social interactions, personal relationships, and professional life.
We are culturally sensitive, understanding and respecting our diverse clientele's cultural norms and values.
We have many satisfied patients who have written evaluations and testimonies.
We prioritize minimal scarring, providing detailed consultations and education on the procedure, expectations, and post-transplant care.
We also offer ongoing support and follow-up assessments to ensure patient satisfaction.
Our state-of-the-art facilities and competitive pricing make our services accessible to many individuals.
Our comprehensive care addresses hair loss's physical and emotional aspects.
Conclusion:
We are steadfast in offering Islamabad the best hair transplant treatments. We are committed to assisting you in regaining not just your hair but also your self-confidence since we know the tremendous effects that hair loss may have on your life. We provide a holistic approach to natural hair restoration with skilled surgeons, individualized treatment programs, cutting-edge methods, and a focus on your requirements. Your path to restore confidence will go as smoothly as possible thanks to our cutting-edge facilities and dedication to minimizing downtime. We are in the business of changing lives and releasing self-confidence, not merely performing hair transplants. Selecting us for your hair transplant in Islamabad will lead you to a new, more vibrant self.
FAQs:
What is the average hair transplant operation time?
A hair transplant's procedure duration depends on the type of treatment and number of grafts. It usually takes 4–8 hours.
What distinguishes FUE from FUT hair transplantation?
FUE (Follicular Unit Extraction) eliminates hair follicles individually, while FUT removes a scalp strip. FUE leaves tiny, practically undetectable scars, while FUT leaves linear scars.
After a hair transplant, when will I see the results?
Most people notice regrowth 3–4 months following the treatment. Significant improvements are seen after 6–9 months, with full outcomes after 12–18 months.
What are the post-transplant care measures for best results?
Following post-transplant care guidelines is essential. It involves keeping the transplanted area clean, avoiding direct sun exposure, avoiding intense activity, and utilizing suggested shampoos and drugs to enhance healing and graft survival. Regular surgeon visits are also necessary to track improvement.
Is Hair transplant a permanent hair loss solution?
Yes, hair transplants are permanent. Transplanted hair follicles come from genetically resistant places. They will grow forever after transplantation.
What is hair transplant downtime and recovery time?
Avoid excessive activities and rigorous exercise for weeks; recovery can take months.
Do hair transplants have hazards or negative effects?
Hair transplants are risky, like any surgery. Infection, scarring, edema, and shock loss are examples. With good post-operative care, these risks are usually low.
 How do I select an expert hair transplant surgeon in Islamabad?
It would help if you thoroughly investigated surgeons and clinics. Find surgeons with a good reputation and happy patients. Consider their specialty (FUE, FUT, etc.), facilities, and patient evaluations. Talking to multiple surgeons helps you decide what you need.